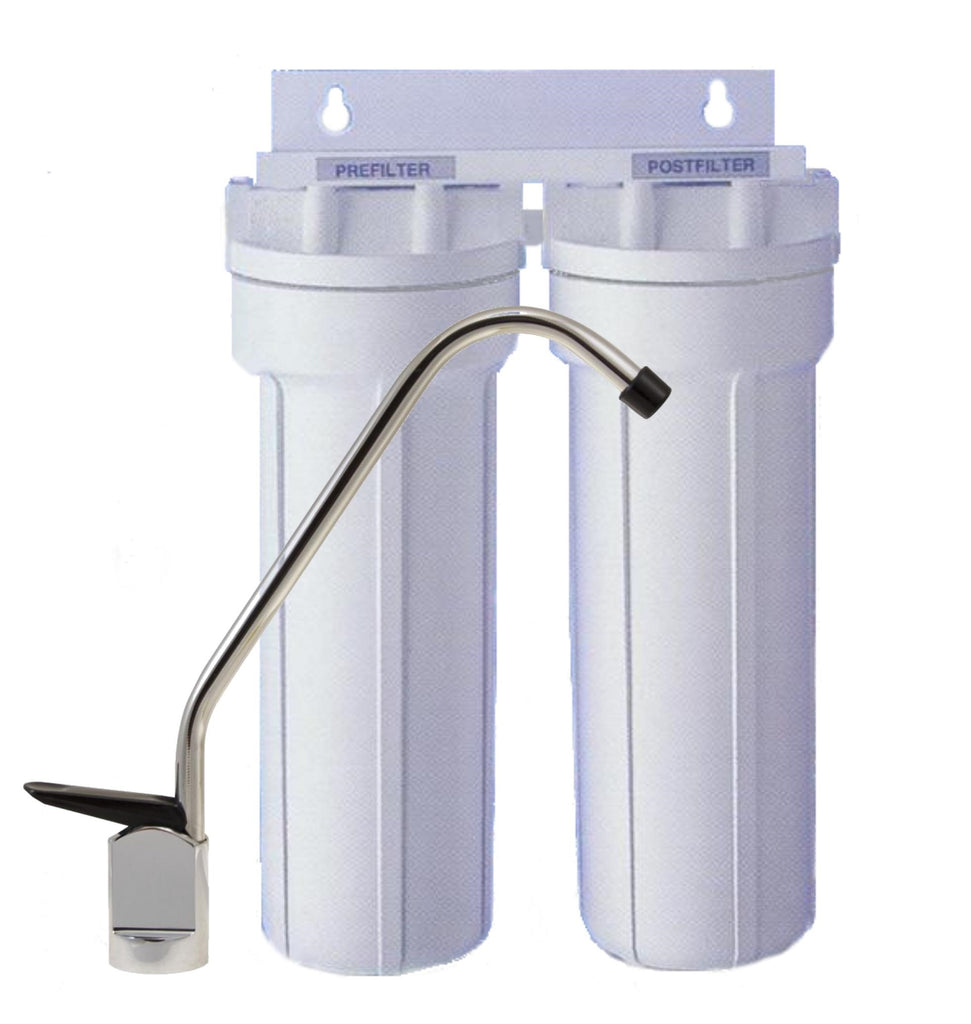 Two Stage Carbon Drinking Water System (FAL-UTC-500)
This under-the-sink system incorporates 2 standard full size 10" filters. The first stage (prefilter) removes any sediment, dirt or rust that may be in the water down to 5 microns. The second stage (postfilter) is a high capacity blended carbon block cartridge, which reduces lead, filters down to 0.5 microns, plus it reduces chlorine and chloramines delivering virtually an unlimited supply of great tasting water. This unit comes complete with an installation kit that consists of tubing, fittings, feed valve, chrome long reach faucet and easy to follow instructions.
Replace the filters yearly, every 2000 gallons or when unpleasant taste returns (whichever occurs first).
---
Share this Product
---
More from this collection